Bel Greenwood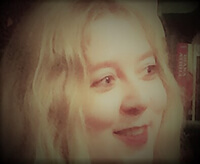 Bel Greenwood has an MA in Creative Writing from the University of East Anglia where she won the Theatre Prize. She was a winner of the Penguin/Decibel Life-writing Prize and was awarded an Escalator in 2009. Her work is for adults and children, and her plays have been performed regionally and nationally. She is founder and co-organiser of Words and Women, a voluntary organisation which supports and celebrates women writers, she and her co-organiser Lynne Bryan have twice been shortlisted for Women in Publishing's New Venture Award.
WHY I WRITE
I write because it gives me freedom to invent characters and take them anywhere in time or space. I write because the shape and power of words always surprise me. I write because it is an honesty challenge and I am unhappy if I don't do it. I write because I am curious about all that I see and hear and feel and want to rework the sensations and observed details of the everyday into something fabulous and rare. I write to work things out when I am confused, troubled, sad or lonely. I write because I love it. It is my dream world, my thought space, my Garden of Eden.
Kate Munro – artist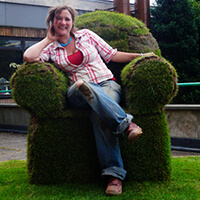 I love to make things. I believe that you can explore the world and make sense of things through playing with materials – any materials – from steel to snow, and pencils to potatoes. I believe everybody is creative and we learn a lot through playfulness and mistakes. Having opportunities to explore this is essential for our own wellbeing and for building healthy communities.
One aspect of my work is making big installations for public spaces, both outside and in, and I like the idea that people can come across them without having to go into a gallery.
I thoroughly enjoy working alongside other people from tiny children to elderly people, and do this a lot, in schools, galleries, museums, old people's homes and festivals all over the country, encouraging people to find the thrill in making something that has never been made before. I led the schools art workshops for BeLong last summer (Richard Long at Houghton Hall) and have worked on projects and run workshops for the London College of Fashion, Sainsbury Centre for Visual Art, SeaChange Arts, and schools, NHS Healthcare Trusts and Councils around the country.
I am also a member of the British Snow Carving Team, making snow sculptures in International Festivals in Greenland, Russia, Canada, China, Japan and Sweden. I love the fact they melt away to nothing.